Conference venue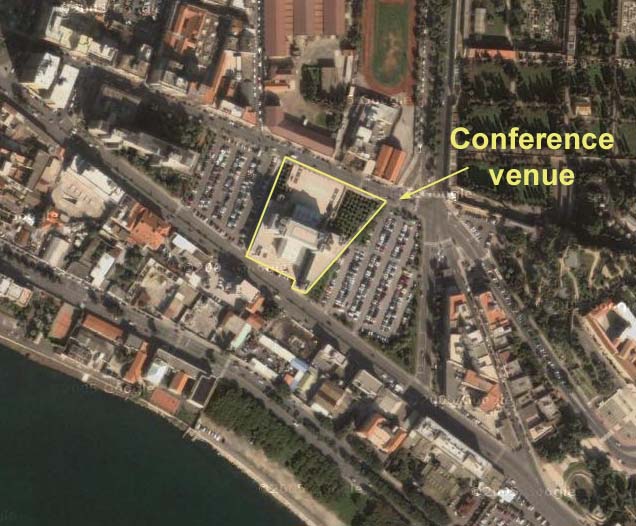 The symposium will take place at CIS Auditorium, courtesy of Banca CIS.
The auditorium is located in Viale Bonaria at the corner with Viale del Cimitero, not far away from the seafront as one can see from the picture.
CIS auditorium has 150 seats, video and audio facilities and a nice patio for open-air coffee breaks.
Soon here more pictures of the interior.